Placement
About Placement Office
The Training and Placement Cell of KCES Institute of Management & Research, Jalgaon handles campus placement of the MCA & MBA students. The Placement Cell provides complete support to the visiting companies at every stage of placement process. Arrangements for Pre-Placement Talks, Written Tests, Interviews and Group Discussions are made as per the requirement of the visiting companies. Training & Placement Department have a well equipped Placement cell which lays a great deal of emphasis on giving corporate and students, the choice of mutual selection. Responsible for identifying the right student-organization fit, the Placement Office selects, targets and invites organizations to the campus for final placements.
We have been successful in maintaining our high placement statistics over the years and the fact that our students bear the recession blues with good number of placements itself is a testimony to our quality. Our ingenious alumnae have set new standards in the corporate world through their estimable contributions and it is my firm conviction that we will continue that legacy in the years to come.
OBJECTIVES:
To organize On/Off campus interviews for all final year students.
To prepare students for different campus interviews by arranging training program like Aptitude and Logical Reasoning skills, Soft Skills, Communication Skills, Group Discussions, Email writing, Essay Writing Technical and HR interviews techniques, Resume building etc. through professional in in-house and outside trainers.
To promote career counseling by organizing guidance lectures by senior corporate personnel, alumna and faculty members.
Maintaining regular interaction with the industry through Seminars, Guest Lectures, Conferences, and Corporate Meets etc.
Providing requisite training to students in the area of Personality Development and Communication Skills.
Collaborate with industry for live projects, Research work, Workshop or any academic alliance, Industrial visit as well as faculty consulting.
Training & Placement Officer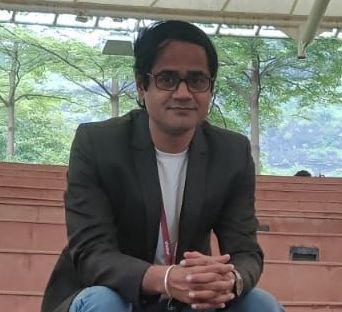 Prof. Punit Sharma
is the Training & Placement Officer for KCES Institute of Management & Research, Jalgaon. He is having 11 years of Corporate & academic training experience along with his skills on personal grooming, training and SAP enhance students overall development.
Mobile :
+91 8806936777
(Please drop a text message in case not available)
Email :
punit.sharma@imr.ac.in
(Write a mail for Campus placement, off campus opportunities & Education verification)