Director Message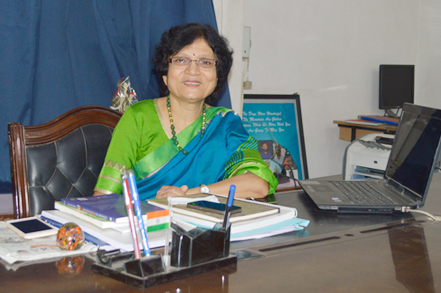 We at IMR are today balanced to offer the very best in management & IT education. One will begin with a solid foundation based on good conceptual knowledge and obtain ability to apply it to actual business situations through problem solving, using creative thinking and an innovative approach. We offer a learning environment right through our expert and qualified faculty, a good mix of experienced professionals with relevant corporate experience and academic achievements. All this is further fortified with our regularly modified course curriculum to meet the industry expectations, the exploring teaching methodology that enables our students to understand management & IT concepts and develop student's ability to apply them into the real competitive scenario.
We train and help students to "Think out of the Box" so that IMR students will be the medium of change and will contribute to the nation and bring about transformation by working hard. The industry interaction continues with invited leaders from the industry who share rich experience at various events & seminars held at IMR.
So come, join us to help achieve IMR's mission and vision and in turn, vision of India. As a leading manager and future global leader, it will be your responsibility to transform this vision into the reality.
All the very best for your future…
Prof. Dr. Shilpa Bendale
(Director, IMR)